I thought these error messages on the Formspring sign-up form were a nice touch. They add a human element to a process that often feels so impersonal, particularly if the user makes a mistake.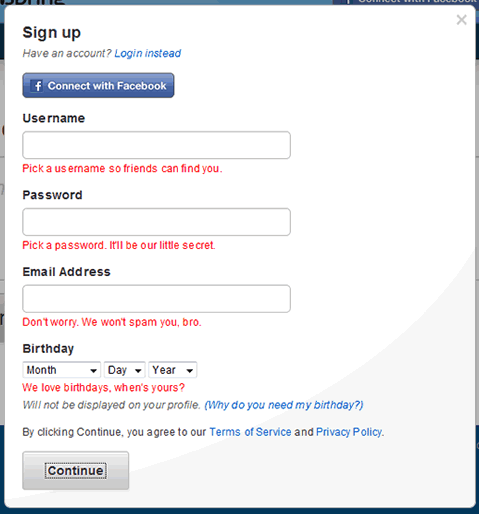 Who knows, they may even save a potential registration if that person skips a field for some reason.
Here are the error messages:
Username: Pick a username so friends can find you.
Passsword: Pick a password. It'll be our little secret.
Email address: Don't worry. We won't spam you, bro.
Birthday: We love birthdays, when's yours?
View more examples of login form error messages.