Back in March, Jacob Nielsen made a surprising recommendation for using "mega drop-down menus," saying that:
Big, two-dimensional drop-down panels group navigation options to eliminate scrolling and use typography, icons, and tooltips to explain the user's choices.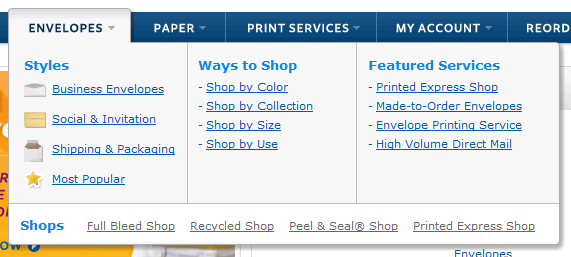 I've seen these types of menus popping up more often around the web, usually on e-commerce websites.
Now that they are a more widely recognized design convention, I thought it would be useful to pull together some of the best examples into a mega drop-down menu design showcase.
As usual, if you have more examples to share, please send them my way or let me know in the comments.