I'm currently working on a 'customers' page for one of my websites. In researching layout and presentation ideas, I came across many examples of creative ways to approach the design of this page, other than laying out a bunch of logos in a grid (although there were plenty of these).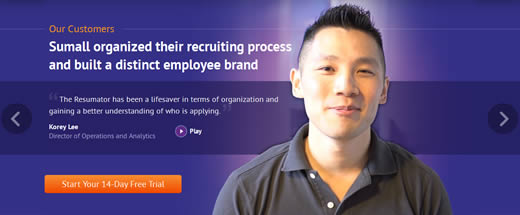 I pulled together my favorites into a showcase of 'Our Customers' pages, which I think really highlights what it takes to create an effective and visually interesting customers page.
Best Practices for Customers Pages
As I carried out my research I noticed a number of consistent elements that caused a customers page to grab my interest. Here are my top 9 recommendations for creating a compelling customers page.
1. Featured Stories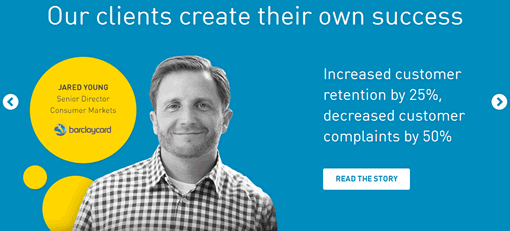 Quickly catch your visitors' attention by prominently featuring several customers along with a powerful quote about how you improved their business. If you can link to case study for further reading, even better.
2. Pull Quotes & Testimonials

Most people visiting your customers page are not going to read through all your case studies before making their decision. Because of the extra click, they may not even read any.
So, pull out some abbreviated customer testimonials in the form of pull quotes and sprinkle them liberally about your customers page. These are a great way for busy people to get an idea of what your customers are saying about you.
3. Case Studies

Many people visiting your customers page are looking for proof that if they buy your product or service they will be in good company. Often, a group of logos along with some pull quotes will be sufficient evidence that they are making a good choice.
However, some potential customers will want more detail about how you can improve their business, which is typically done in the form of case studies. Chances are you already have these, so make sure you include them on your customers page.
4. Use Video

Let your customers make the sale for you. Video testimonials are a lot harder to create than written ones, but they can be very powerful examples of social proof.
You only need a few featured on your page, for visitors who prefer to hear what your customers have to say rather than read it.
5. Organize by Industry

If I am in the insurance industry but all your customers appear to be in online retail, I am not going to be convinced that your offering is the right choice for me.
If you have a lot of customers to display, enable sorting them by industry so that your visitors can quickly view the customers that are relevant to them.
6. Use an Interesting Layout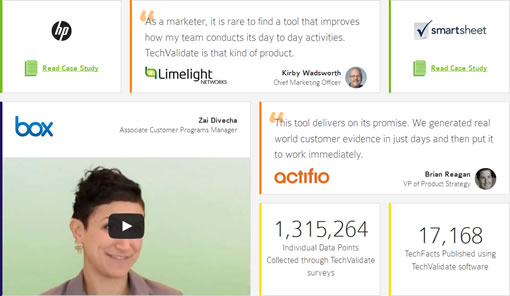 Don't assume that your only option is to organize your customer logos in a grid. Lay them out in an interesting way – perhaps you highlight more prominent customers.
Try mixing in testimonials and other customer-related facts to make your page more interesting to read through.
7. Include a Call-to-Action
So, you've laid out your page in an interesting way, featured some customer stories, added quotes and testimonials.
Don't waste all of these great proof points by not including a call-to-action to buy your product or service or sign up for a free trial, etc. If your customers page is long enough, try including a CTA more than once.
8. Incorporate Social Media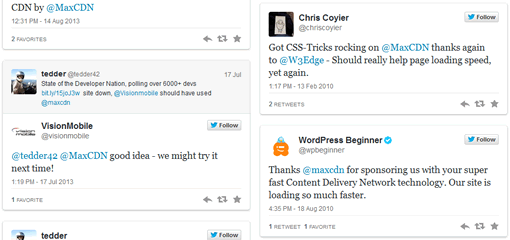 Hopefully, your customers are talking about you positively on social media. If you're brave you could include a real-time Twitter feed of people mentioning your company.
Or, you can embed selected tweets onto your customers page. This is a great way to showcase a more natural form of social proof.
9. Try Something Different
Make your customers page stand out by trying something different from the usual logos, pull quotes, and case studies. If you are an international business, how about showing a map of the world with all of your customer locations on it?
Do a study of your customer base and see if any interesting facts pop out – perhaps your customers include 90% of the Fortune 100. That would be worth calling to people's attention.
See For Yourself
Browse through the customers page gallery to see real-world examples of how these best practices have been implemented.