Search auto-complete works by providing suggestions as you type into the search box. This technique is widely used by search engines to suggest popular search terms related to the one being entered.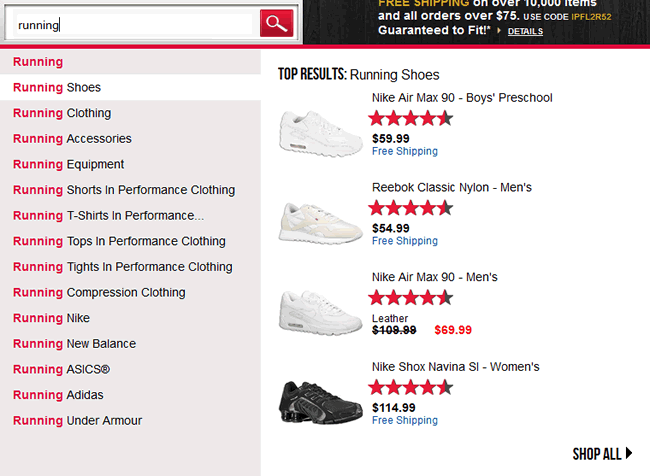 Search auto-suggest (also known as predictive search, or live search) is particularly useful on websites with structured data (e.g., products) such as ecommerce sites. It enables the site to immediately present the user with a shortlist of the most popular or relevant products related to their search and help guide their choice.
Most sites follow a similar implementation of this functionality, by presenting a drop down list of relevant results below the search box. That being said, there are a variety of ways that search auto-complete can be presented – whether it is on a search engine, an online store, or a travel site, for example.
This search auto-suggest gallery showcases some of the many ways this technique can be used, with over 40 examples. I hope you find it useful!
View the search auto-complete showcase over at Elements of Design.