For such a large industry, not much is written about video game web site design. The only article of note in my recent memory is one by Smashing Magazine which offered some useful insights into good and bad game web site design practices.
Working for an online game publisher, this is an area of interest to me and I try to stay on top of what's happening in this part of the web design industry, although usually within the MMORPG sub-genre.
To that end, I have collected together over 75 examples of creative video game web site design.
Not surprisingly, if you click through to many of these sites from the showcase you should be prepared to encounter Flash pre-loaders, age gates, country selectors, sound effects, and auto-playing music.
However, this is far from being always the case and there is actually a surprising variety in the presentation of these sites. Oh, and lots of good design – take The Beatles Rock Band as a 'for instance.'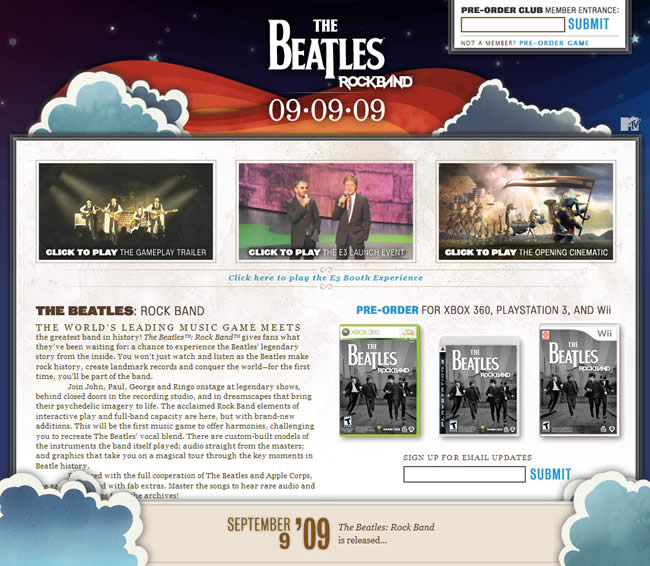 So, enjoy the video game web site showcase and let me know if I've missed off your favorite game.
Oh, and my favorite gaming site? It's not original but it's still got to be Diablo 3. The art direction is incredible.