I thought this order confirmation page from Potbelly Sandwich Shop was nicely done.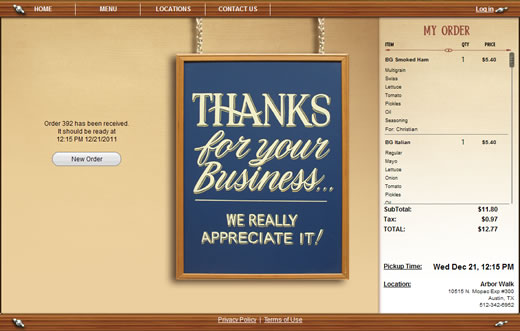 Too often, confirmation pages such as these are overlooked from a design standpoint, so it really stands out when someone takes them time to add some branding / personality to the page.
Of course, there are many other ways you can improve the usefulness of your site's thank you page from a customer engagement perspective.
When did you last look at the user experience when a customer interacts with your business online?